Wheel Alignment Check in Stillwater, OK
We will check vehicle suspension and steering systems, including tire pressure and condition
Place the vehicle on an alignment rack, where laser sensors are mounted, and measure the current alignment settings
Print initial tire alignment readings
Why is a wheel alignment important for my vehicle in Stillwater, OK?
Proper wheel alignments can help improve your driver safety, create a smoother ride, and help increase fuel efficiency
Alignments could save you hundreds of dollars on replacing tires due to premature tread wear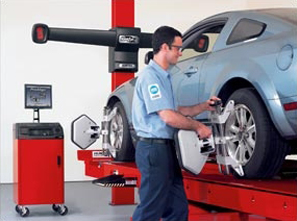 Tire Alignment that Keeps You on the Straight and Narrow
When your tire alignment is off, your ability to drive safely is compromised. Sometimes misaligned wheels can be obvious – your car pulls to one side of the road or your steering wheel has a vibration in it from balancing issues. In some cases, it can be subtle and you won't even notice. That's why regular tire alignment checks are a good idea. The better maintenance you keep, the longer your car will run healthily. If your car alignment feels off – or if it's simply been a while – come see us at AAMCO Total Car Care in Stillwater, OK, and our alignment experts will take a look. When your wheels are aligned, your car handles better and prevents premature tire wear. Wheel alignments from AAMCO Total Car Care in Stillwater, OK means long-lasting, optimal performance. Our technicians know how to keep your car running straight and smooth.
Just want to check in and make sure your car is in alignment. Get peace of mind with our alignment check.
CALL TODAY! Or Click Here to schedule an appointment.
Great reasons to get your alignment checked:
Wheel alignments help provide optimal tire wear and vehicle handling
AAMCO Total Car Care in Stillwater, OK alignment specialists measure and correct wheel angles so they're set to vehicle manufacturer specifications. They also:
Completely inspect steering and suspension systems
Adjust wheel angles so they're perpendicular to the ground and parallel to each other
When should I bring my vehicle in for a wheel alignment in Stillwater, OK?
Most manufacturers recommend getting a 4-wheel alignment at least once a year or when any of the following events occur:
After purchasing a set of new tires
After a collision, accident, or hitting a large pothole
When replacing suspension or steering parts
If you feel your vehicle pulling to one side when driving
If your steering feels unstable or you feel a vibration
If your tires are wearing unevenly or squeal on turns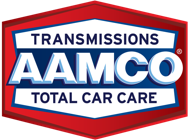 We specialize in transmission repair and total car care

OUR ADDRESS
1010 E 6th Ave Stillwater, OK 74074
View Map
hours
Monday - Friday | 08:00 AM - 05:30 PM
Saturday | 09:30 AM - 04:00 PM
Sunday | Closed
SCHEDULE APPOINTMENT